In Trauma and Self-Destructive Behaviours, Lisa Ferentz talks about healing from trauma, disordered eating and other self-destructive behaviours.
Lisa is a recognized expert in the strengths-based, de-pathologized treatment of trauma and has been in private practice for over 36 years. She presents workshops and keynote addresses nationally and internationally, and is a clinical consultant to practitioners in the United States, Canada, the UK and Ireland. She has been an Adjunct Faculty member at several Universities, and is the Founder of "The Ferentz Institute," now in its thirteenth year of providing continuing education to mental health professionals. In 2009 she was voted the "Social Worker of Year" by the Maryland Society for Clinical Social Work. Lisa is the author of three books, has hosted a weekly radio talk show, writes blogs and articles for websites on self-harm and self-care, teaches on many webinars, and frequently contributes to Psychologytoday.com.
In Trauma and Self-Destructive Behaviours, Lisa talks about:
What is trauma?
What causes trauma?
What are self-destructive behaviours?
What Lisa learnt about working with these concerns
Lisa's non-pathologizing approach
What are self-destructive behaviours trying to communicate?
Why is it so hard to change?
Why is the disordered eating field reluctant to go near trauma?
Advice for parents of children suffering with self-destructive behaviours
How does one heal?
The CARESS Technique for recovery
Finding Your Ruby Slippers by Lisa Ferentz
Letting Go of Self-Destructive Behaviors by Lisa Ferentz
Connect with Lisa:
The Ferentz Institute Website
The Ferentz Institute on Facebook
The Ferentz Institute on YouTube
Connect Online with Jodie
Trauma Warriors™ Facebook page
Trauma Warriors™ Facebook Group
The Psychosynthesis Centre Facebook page
Opening the Door on Private Practice for Counsellors & Psychotherapists
Subscribe now to discover why women from all around the globe are tuning in to the Soul Sessions with Jodie Gale podcast.
Subscribe now and get your Free eBook: 4 Ways to Befriend Your Body
If you are ready to explore your Inner Child, join my mailing list to be notified of my upcoming Inner Child workshop for Trauma Warriors.
–
If you are a therapist ready to train in Inner Child Therapy, you can read more about my training for professionals at Psychosynthesis.Online.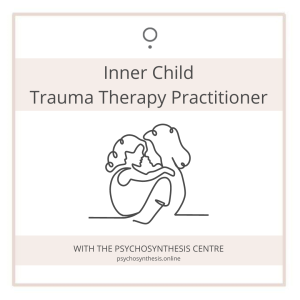 Podcast: Play in new window | Download
Subscribe: RSS