In The Mother-Daughter Relationship, Soul Sessions Podcast host, Jodie Gale talks about:
Mother-daughter identity
Adverse childhood experiences (ACES)
The negative effects of a strained mother-daughter relationship
The inner-critic & mother
The different types of mothers: narcissistic, helicopter, smothering, absent, abandoning
Mothering as a verb
Building an internal good enough mother
Needs and feelings
How to heal the mother-daughter relationship
Tips for daughters
Tips for mothers
Jodie's upcoming inner child workshops for women and inner child certificate training for therapists
In-Person Mother-Daughter Soul Sessions Intensives
Deep Dive Intensive Weekend: 3 x hours on Saturday afternoon and 3 x hours on Sunday morning, includes afternoon and morning tea = $1500
*SOUL sessions are in high demand – payment by credit card or bank transfer is required on booking to hold your space*
Connect Online with Jodie
Trauma Warriors™ Facebook page
Trauma Warriors™ Facebook Group
The Psychosynthesis Centre Facebook page
Opening the Door on Private Practice for Counsellors & Psychotherapists
Subscribe now to discover why women from all around the globe are tuning in to the Soul Sessions with Jodie Gale podcast.
Subscribe now and get your Free eBook: 4 Ways to Befriend Your Body
If you are ready to explore your Inner Child, join my mailing list to be notified of my upcoming Inner Child workshop for Trauma Warriors.
–
If you are a therapist ready to train in Inner Child Therapy, you can read more about my training for professionals at Psychosynthesis.Online.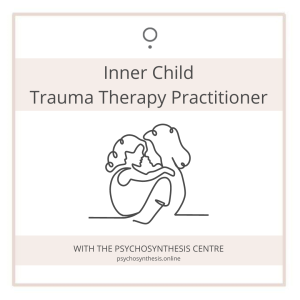 Podcast: Play in new window | Download
Subscribe: RSS