In What is Complex Trauma?, Soul Sessions Podcast host, Jodie Gale talks about:
What is complex trauma?
Understanding complex trauma
Adverse childhood experiences (ACES)
Neurobiological development
Somatic and psychic pain associated with complex trauma
How to find a trauma therapist
Recommended reading for complex trauma, developmental trauma and the inner child
Jodie's upcoming inner child workshops for women and inner child certificate training for therapists
'The traumatic stress field has adopted the term "Complex Trauma" to describe the experience of multiple and/or chronic and prolonged, developmentally adverse traumatic events, most often of an interpersonal nature and early-life onset. These exposures often occur within the child's caregiving system and include physical, emotional, and educational abandonment, neglect and abuse beginning in early childhood.'
Bessel van der Kolk
What your doctor doesn't tell you about how to choose a therapist, is an article I wrote to help you find a trauma counsellor or psychotherapist. Here are some tips:
The depth and length of the counsellor or psychotherapist's training should be at least 4 years; some psychotherapy trainings can take as long as 8 years.
Has the therapist had her own, long-term depth psychotherapy? This is crucial – therapists must have worked through their own trauma history and attachment related injuries, otherwise this can interfere with the therapy
Does the counsellor or psychotherapist have specific training in complex trauma?
Does the counsellor or psychotherapist have specific training in eating disorders?
What is the counsellor or psychotherapist's work experience in ED&T?
Is the therapist registered with a counselling and psychotherapy federation? In Australia, check your therapist is registered with PACFA or ARCAP.
Is the counsellor or psychotherapist in at least monthly clinical supervision for the duration of her therapy career?
Connect Online with Jodie
Trauma Warriors™ Facebook page
Trauma Warriors™ Facebook Group
The Psychosynthesis Centre Facebook page
Opening the Door on Private Practice for Counsellors & Psychotherapists
Subscribe now to discover why women from all around the globe are tuning in to the Soul Sessions with Jodie Gale podcast.
Subscribe now and get your Free eBook: 4 Ways to Befriend Your Body
–
If you are ready to explore your Inner Child, join my mailing list to be notified of my upcoming Inner Child workshop for Trauma Warriors.
–
If you are a therapist ready to train in Inner Child Therapy, you can read more about my training for professionals at Psychosynthesis.Online.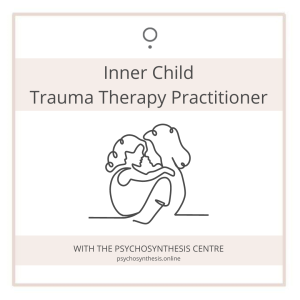 Podcast: Play in new window | Download
Subscribe: RSS