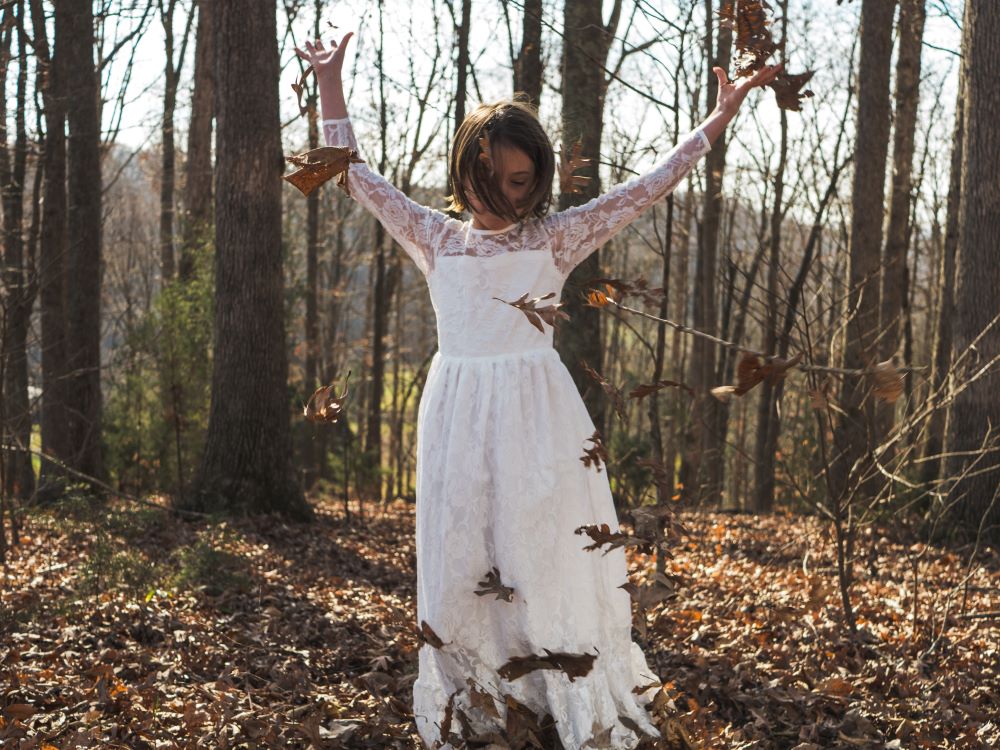 This post is about 3 Nature Rituals to Connect with your Inner Child on Autumn Equinox (Mabon).
Today in the Southern Hemisphere, is the Autumn Equinox, also known as Mabon.
What is the Autumn Equinox?
The Autumn Equinox, also known as Mabon in some Pagan traditions, occurs in the Southern Hemisphere around March 20th to 23rd, the same time that the Spring Equinox, also known as Ostara, is taking place in the Northern Hemisphere. Mabon marks the midpoint between the Summer Solstice and the Winter Solstice and is a time of balance between light and darkness, day and night.
In the Southern Hemisphere, the Autumn Equinox is a time of harvest and gratitude for the abundance of the earth. It is a time to honour the cycle of life, death, and rebirth and to celebrate the changing of the seasons. Many people use this time to reflect on the past and to let go of anything that no longer serves them, just as the trees let go of their leaves in preparation for winter.
Celebrations and rituals for the Autumn Equinox in the Southern Hemisphere often involve decorating altars with autumnal colours and symbols such as leaves, acorns, gumnuts and pumpkins, although pumpkins are more commonly used in the Northern Hemisphere at Mabon as it aligns with Halloween. It is also common to hold feasts and share the bounty of the harvest with friends and family. Some traditions may also involve lighting candles or bonfires to honour the balance of light and dark, and to give thanks for the abundance of the earth.
To help you celebrate the Autumn Equinox, here are 3 Nature Rituals to Connect with Your Inner Child on Mabon
Nature Walk: Take a nature walk in a nearby forest or park and collect natural items such as fallen leaves, acorns, gumnuts and pinecones. Who, or what might live inside such items? What do they represent for you? You can use these items to create a nature altar or to decorate your home or garden for the season.
Create a Gratitude List: Sit in a quiet place in nature and make a list of things that you are grateful for. Encourage your inner child to participate in this activity and remind her of all the things in her life that brings her joy and happiness. You might also like my 20 Ways to Practice Gratitude blog post for some other ways to practice gratitude in nature!
Apple Harvesting: Apple picking is a fun and interactive way to connect with your inner child during the Autumn Equinox and the season of Mabon. Take a trip to a nearby apple orchard and spend some time picking apples. Enjoy the fresh air and the beauty of the orchard. Ella's List has a list of orchards within 90 minutes of Sydney. After you've picked your apples, you can use them to make apple pies, apple crumble, apple puree for your morning oats, or other nourishing treats. Encourage your inner child to get creative in the kitchen and have fun experimenting with different recipes.
The 21st of March, is also The International Day of Forests. You can read 10 Forest Activities to Connect with Your Inner Child here and 8 Health Benefits of Spending Time in the Forest here.

If you are ready to explore your Inner Child, join my mailing list to be notified of my upcoming Inner Child workshop for Trauma Warriors.
–
If you are a therapist ready to train in Inner Child Therapy, you can read more about my training for professionals at Psychosynthesis.Online.