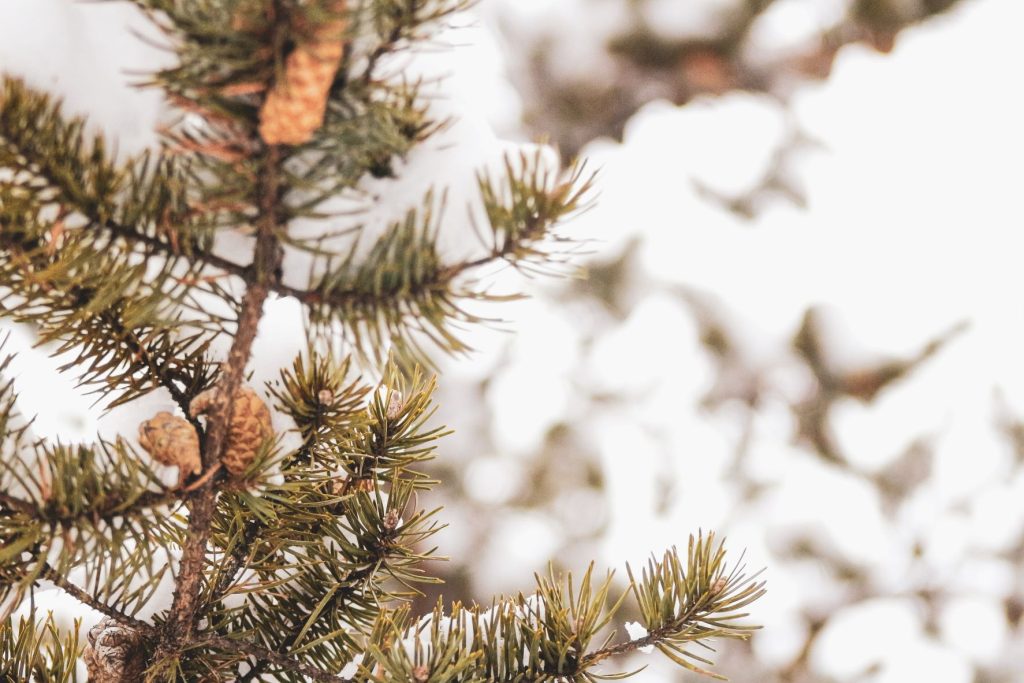 This blog on 30 Nature Inspired Alternatives to a Dysfunctional Family Christmas is an updated version of my pre COVID and during COVID lockdowns, Christmas post and podcast.
Christmas can be a challenging time for those who have grown up within a dysfunctional family system, who have suffered early childhood trauma and who are still struggling with the impact of those experiences; maybe the trauma has resulted in addiction, depression, an eating disorder or more dysfunctional relationships.
When we suffer adverse childhood experiences (ACES) and have challenging or abusive relationships with family, we might long for things to be different with them at Christmas time. Sometimes we attend family gatherings, not because we want to, but because we feel guilty when we even think about setting boundaries or putting our feelings and needs first. When we grow up with parents who are narcissistically wounded, it can be even more challenging to express how we feel or ask for what we need because the other's feelings and needs have always been primary in the relationship, not ours. Making the choice to prioritise ourselves, our feelings and our needs take a lot of courage and is a big step towards recovery and healing.
I've made this year's list inspired by nature because whether it is a quick dip in the ocean, a stroll through the garden centre, pausing to smell the flowers at the local park or forest bathing, studies show that being in nature has a restorative effect on our body, feelings, mind and soul.
And… don't worry if you can't get outside or to some of the suggestions further afield, a study by Stephan Mayer and colleagues published in the journal, Environment and Behaviour, found that even just watching videos of natural settings could increase connectedness to nature and positive emotions. Another in The International Journal of Environmental Research and Public Health showed that nature images lowered participants' stress levels, thanks to the activation of their parasympathetic nervous system.
Even if you aren't able to do any of these activities on Christmas Day, try spending more time in nature before and after the event as a way of taking care of yourself throughout the Christmas season. Spending time in nature is containing, guiding, grounding, holding, nourishing and nurturing to the soul.
25 Nature Inspired Alternatives to a Dysfunctional Family Christmas!
Christmas lunch at Botanic House in the Royal Botanical Gardens
Take the stress out of Christmas this year and celebrate at Botanic House with a nine-course menu. With no prepping or washing up required, sit back and relax with your family of choice and Botanic House will take care of the rest.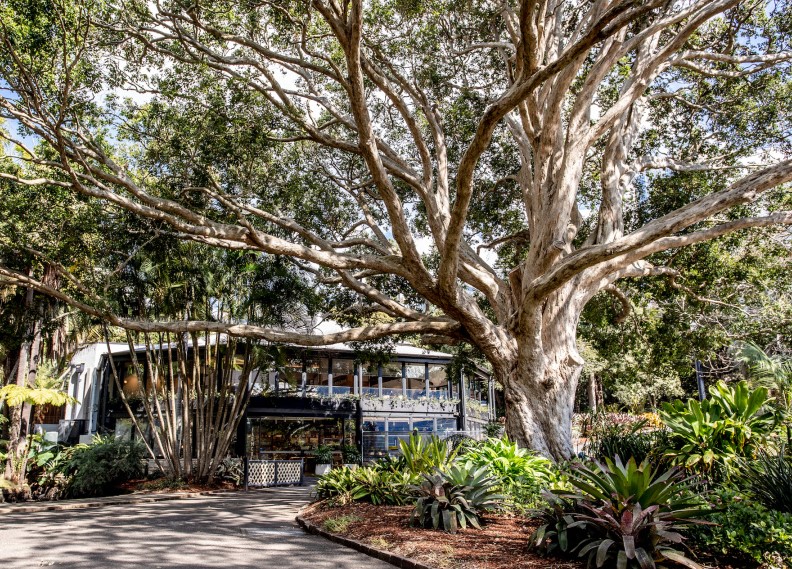 Discover by Rivercat, Indigenous Australia, First Nations Australians and their Spiritual connection to Country
Ferry services run on Christmas Day. Start at Manly or Paramatta and take a day trip on the RiverCat & Manly Ferry. From North Head to the Harbour and down the Parramatta River – the journey is steeped in Indigenous history. Grab a copy of The Little Red Yellow Black Book to brush up on how First Nations Australians view spirituality, the land and their history.
Enjoy a Christmas Day picnic or BBQ
Take your shoes off, feel the earth beneath your feet, sit under the trees and picnic or BBQ in one of Sydney's National Parks or best picnic spots. Whilst you have your shoes off, give earthing a go!
Swing on the Barangaroo Bells
Take the Wulugul Walk to the swinging Barangaroo Bells. Listen while you swing and you'll notice the bells sound and light up every time you reach the top!
Camp (or glamp!) at Cockatoo Island
Camp at the water's edge on the northern side of Cockatoo Island and experience the magic of the harbour. On Cockatoo Island you will find a place where history and a unique atmosphere have been preserved by an island location. A place to relax and unwind, yet still only 15 minutes from the centre of Sydney.
Eat Christmas lunch with the animals
Most zoos are open on Christmas Day, and some even put a lunch on. Check out Taronga, Western Plains or a zoo local to you this Christmas Day. Just make sure the lions haven't escaped!
Take time in and become a bookworm for the day
Don't feel like going out? Take some time in, bring the outside inside with one of the nature inspired books on my GoodReads shelf.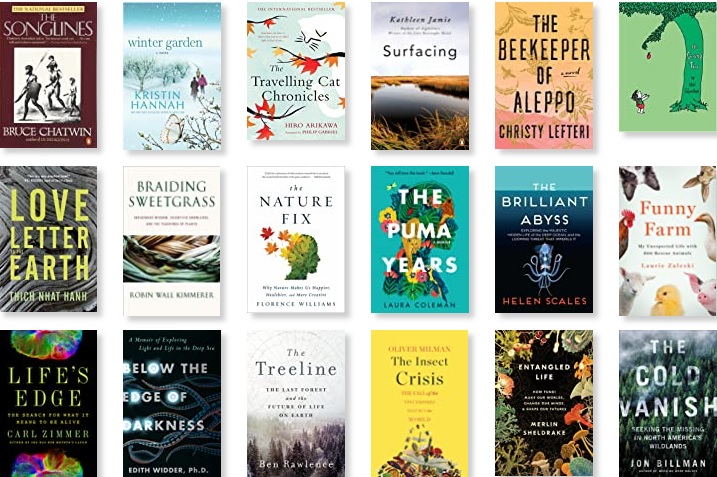 Activate your inner climate change warrior!
Checkout my list of The Best Climate Documentaries On the Planet. These documentaries are educational, encourage us to appreciate everything our earth has to offer and offer us small steps towards taking action around environmental causes.
Build a nature puzzle
For anyone who has lived in Sydney over the last few years – between lockdowns and the rain – we've been spending a lot more time inside than ever before. One way to bring nature inside is to do nature puzzles. They are a great way to build spatial awareness and unwind with nature in the comfort of your own home. You can purchase Butterflies & Blossoms from the Jigsaw Store.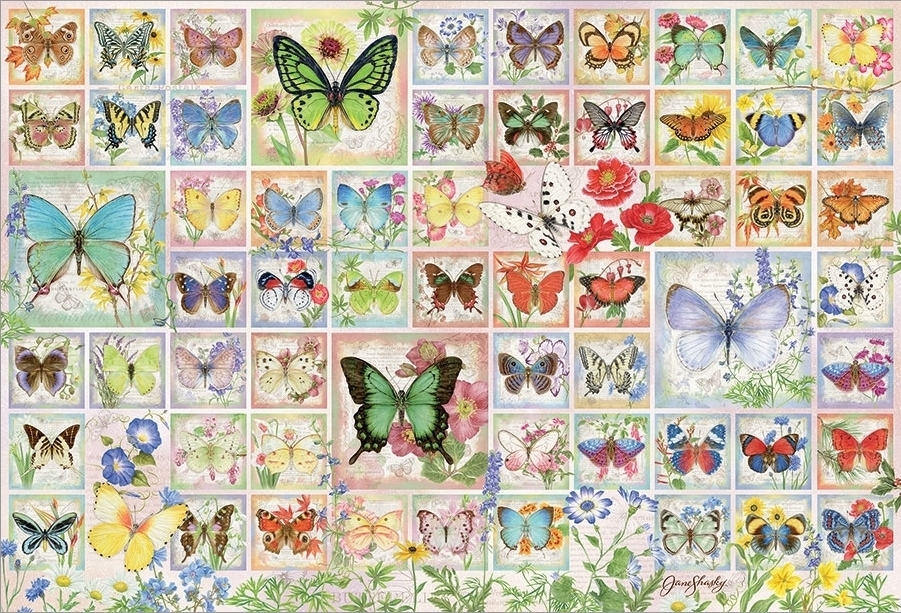 Cook a plant-based / vegan orphans' Christmas lunch
What better way to honour nature than by jumping on board the biggest food movement this century. This is my favourite vegan nut roast recipe that I've been cooking for over 20 years!
Make a nature collage
Collaging with nature images is a great way to bring the outdoors indoors. Grab some magazines with beautiful images such as Mindful, Frankie, National Geographic, Wildlife, Nature, Gardening Australia and Countrylife. Gather your collaging supplies and create yourself a beautiful nature collage. Collaging focuses on fine motor skills, brings awareness to colour and texture, is an art form to express feelings, thoughts and desires, it's fun and evokes the creative and joyful inner child inside, as well as providing a space for all of the child's feelings.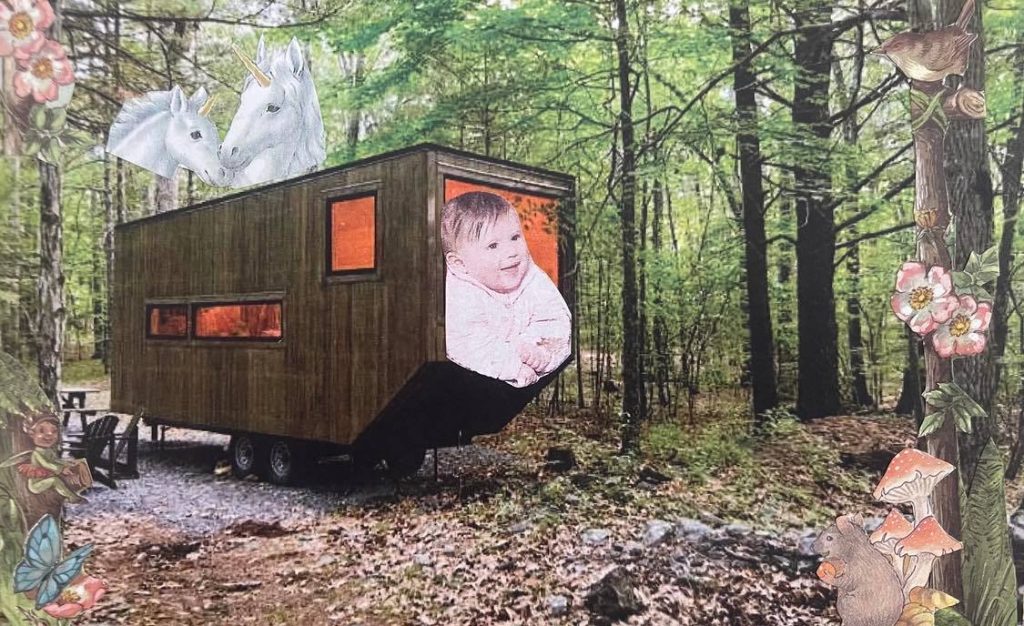 Visit the Bahai Temple in a Native Australian bush setting
When Christmas falls on a Sunday, as it does this year, the Bahai Temple has a Christmas service, otherwise the temple is open for quiet contemplation, meditation and prayer. The temple is set in Native Australian gardens and natural bushland.
Take a bright walking tour around Sydney
Take a bright walking tour of Sydney and admire the magical light projections, Christmas tree, lights and shop window displays. THis year the Botanical Gardens is also lit up! Use the Sydney Cultured Walks app.
Visit the Nan Tien temple and gardens
Situated at Berkeley – 2 hours south of Sydney, "Nan Tien" in Chinese, literally means "Paradise of the South". This is the biggest Buddhist temple in the southern hemisphere. Visit for the day, light a joss stick, walk around the beautiful gardens and ring the giant compassion bell.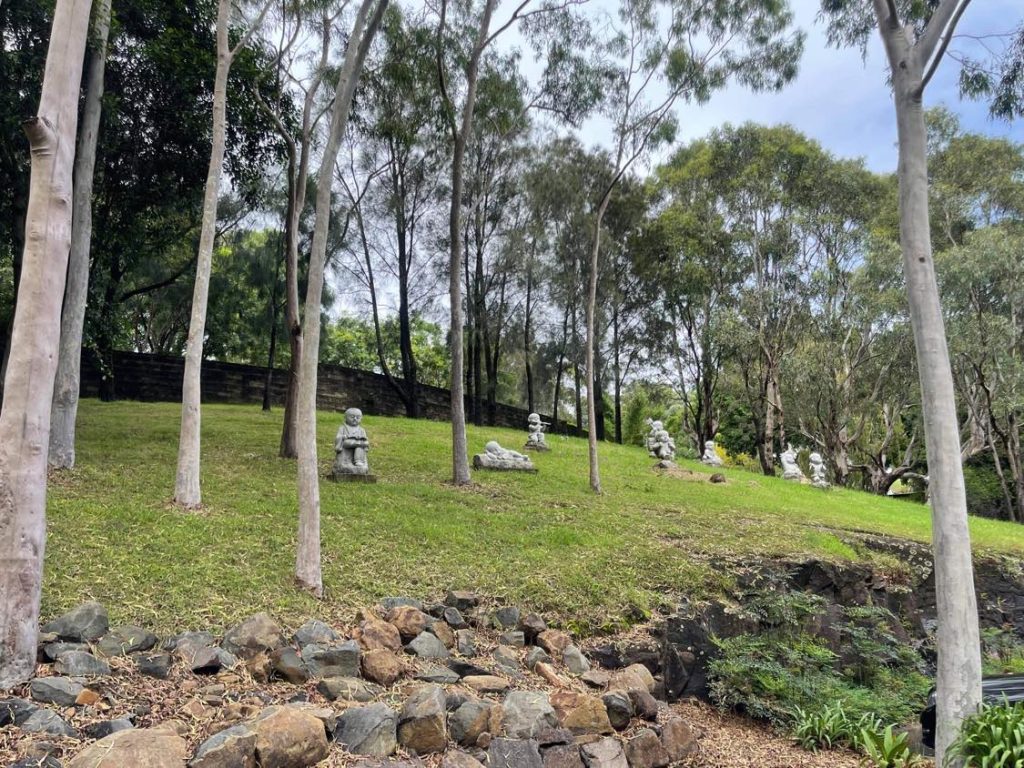 Get some movie therapy under the stars!
Movie therapy can help you to reframe the way you think and feel, as well as help you to deal with life's ups and downs. Watch the latest flicks under the stars at your local Drive-In (there is a permanent Drive-In in Sydney at Blacktown). It also has a great 60s diner. Can't get out? Check out these dysfunctional family movies. Who knows, you may even begin to feel a sense of gratitude for your own dysfunctional family after watching these 😉
Go bushwalking around the harbour foreshore for the day
There are many fantastic bushwalks around the Sydney foreshores. Check them out at Sydney.com.au & Wild Walks.
Get REELS at Wendy's Secret Garden
Wendy's Garden is not really a secret. It is actually one of the worst kept secrets in Sydney. The garden hides amongst the Lavender Bay Parklands, which are an attractive part of Sydney Harbour– with lovely views, and, as many visitors say – a special feeling of peace and tranquillity. The garden is inspiration to many artists and photographers. Take your iPhone with you and make some nature reels for your social media, you won't be disappointed! You can see mine at Nature Therapy For The Soul and my 15 Seconds of Nature Therapy Stories at Trauma Warriors.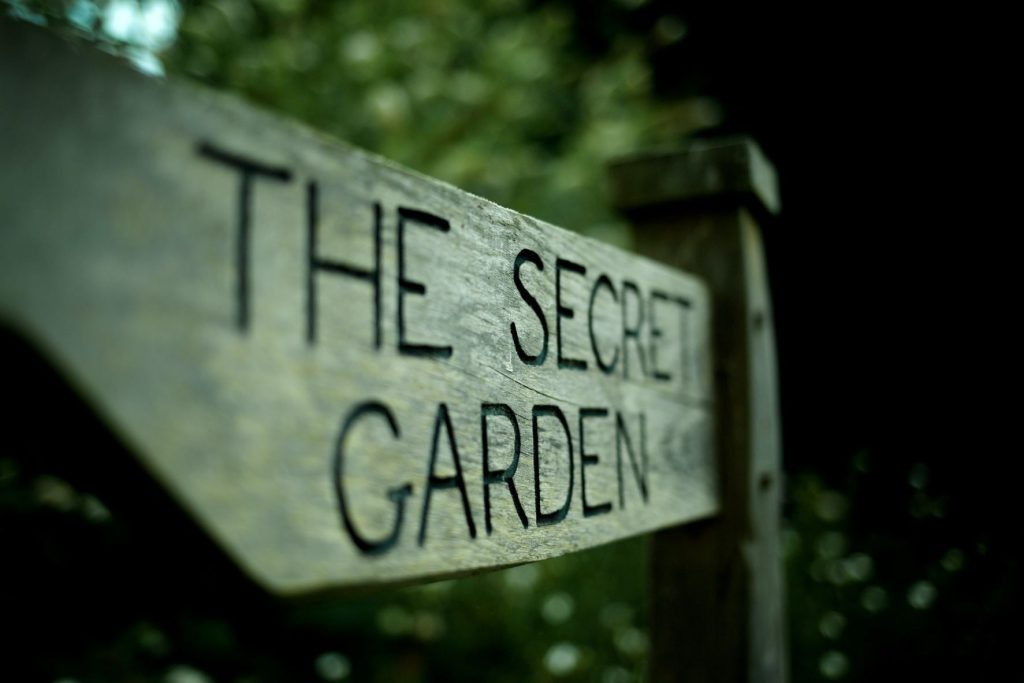 Learn botanical art online
Domestika, one of the platforms I purchase my courses from, is the fastest-growing creative community where the best creative experts share their knowledge and skills through professionally produced online courses. Charge up your ProCreate Apple pencil or stock up on pencils, pens, pastels or paints and spend some time creating a botanical masterpiece.
Climb the Sydney Harbour Bridge
To Sydneysiders, the Bridge is more than a photogenic landmark. It's much bigger, much more important than that. You've driven it, walked it, drifted under it and felt that feeling when you glimpse it through the window of a homeward-bound A380. Now climb it on Christmas Day. From the top, there are magnificent views of Sydney Harbour, the Botanical Gardens and the surrounding areas. On a clear day you can see as far as the Blue Mountains.
Go on a food safari
Grab an outdoor table by the trees dawned with sparkly lights, eat home-style cooking, dance with the lions and eat Mooncakes at Burwood ChinaTown, a vibrant urban pantry and eat street under the stars. There are many other multicultural areas open on Christmas Day including Lebanese food in Bankstown/Punchbowl, Indian in Harris Park, Vietnamese in Cabramatta and Turkish Delights in Auburn.
Create a nature play list
Listening to nature sounds or music about nature can help us to feel relaxed, soothe anxiety, lift our mood if feeling down, improve IQ, stimulate our immune systems, and decrease our blood pressure. Create a nature inspired play list on Spotify or wherever you listen to music.
Connect with your spiritual Self by walking the Sydney Labyrinth
Head to Centennial Park and walk the Sydney Labyrinth. When walking the labyrinth:
Release something you wish to let go of on the way in
Receive the spiritual message or quality (e.g. peace or calm) at the centre
Engage your will and take your learning back into your daily life on exit
Alternatively, head somewhere which holds spiritual significance for you; it could be a sacred site or a beautiful garden.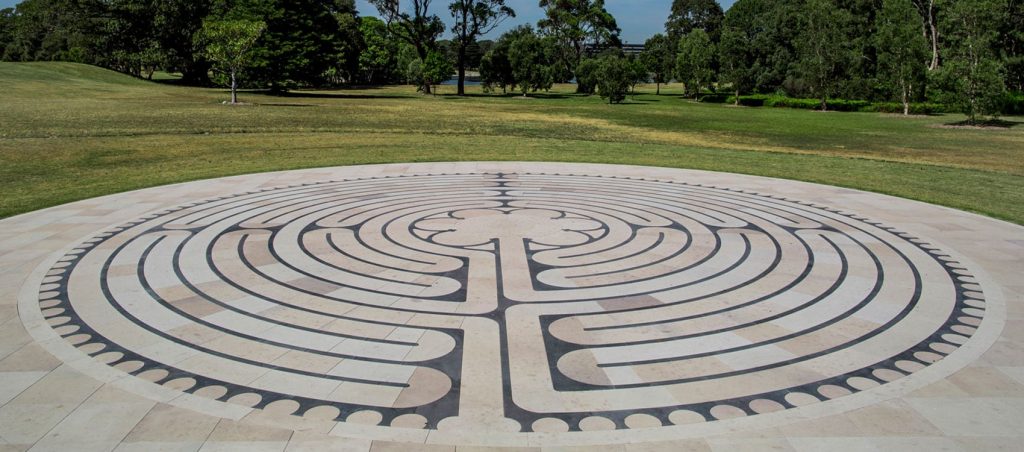 Treat yourself to a room with a nature view
Jamala Wildlife Lodge is on many families' wish list for a room with a nature view on Christmas day! Jamala offers the opportunity of experiencing the thrill of close encounters with some of the world's most dangerous and endangered animals, as well as relaxing in the unique atmosphere of its three individually designed five-star accommodation precincts; uShaka Lodge, Giraffe Treehouses and the Jungle Bungalows.
Jamala donates to wildlife breeding programs in the wild.
Recover surrounded by rainforest in the Byron Hinterland
Set in the hinterland of Byron Bay, Byron Private is an integrative holistic residential treatment facility providing specialised therapeutic support for individuals suffering from depression, anxiety, drug and alcohol addiction, trauma, eating disorders and relationship issues.
Their nurturing residential centre is purpose-built and nestled on expansive rainforest grounds in the breathtaking hinterland of Byron Bay. Internationally renowned as a global wellness destination, clients experience first-hand why Byron Bay is such a powerful place of healing and rejuvenation.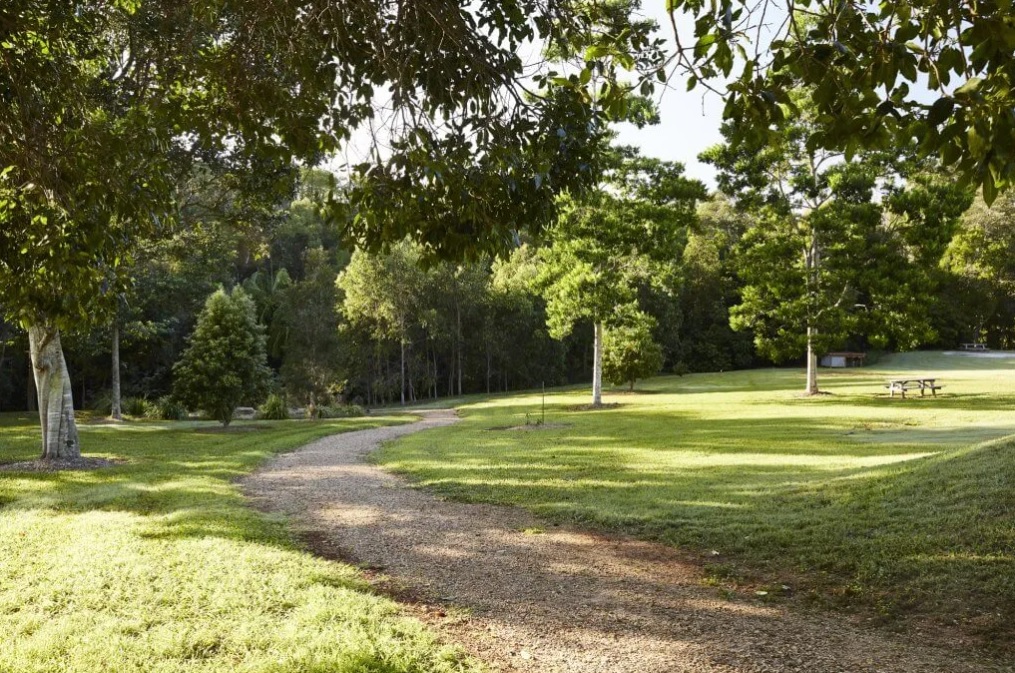 Meditate in silence in The Blue Mountains
The Vipassana Meditation Centre in the Blue Mountains runs short courses and a 10-Day retreat over Christmas. Vipassana, which means, 'to see things as they really are', is one of India's most ancient techniques of meditation. It was taught in India more than 2500 years ago as a universal remedy for universal ills.
Retreat to GAIA
Surrender yourself to the beauty and healing cultures of the award winning Gaia Retreat & Spa, nestled in the stunning hinterland region of Byron Bay.
Live consciously and sustainability at Findhorn Ecovillage in Scotland
The Findhorn Christmas Retreat in Scotland provides an opportunity to explore your inner nature, as well as to join in with the Findhorn community celebrations and rituals that take place during the Christmas season. It is an invitation to get in touch with stillness and joy.
Don't dream of a white Christmas – experience one!
Stopover in Vienna or Salzburg before heading up to the Alps. Seefeld in Austria is like scene out of the movies. You can soak in the beauty of the Austrian Alps, ice-skate on a lake, take a ride on a horse and sleigh. Old villages and towns decorate the streets and many have Christmas Markets where the locals offer their wares, and the sweet aroma of hot mulled wine, candied fruits and roasted chestnuts permeate the air.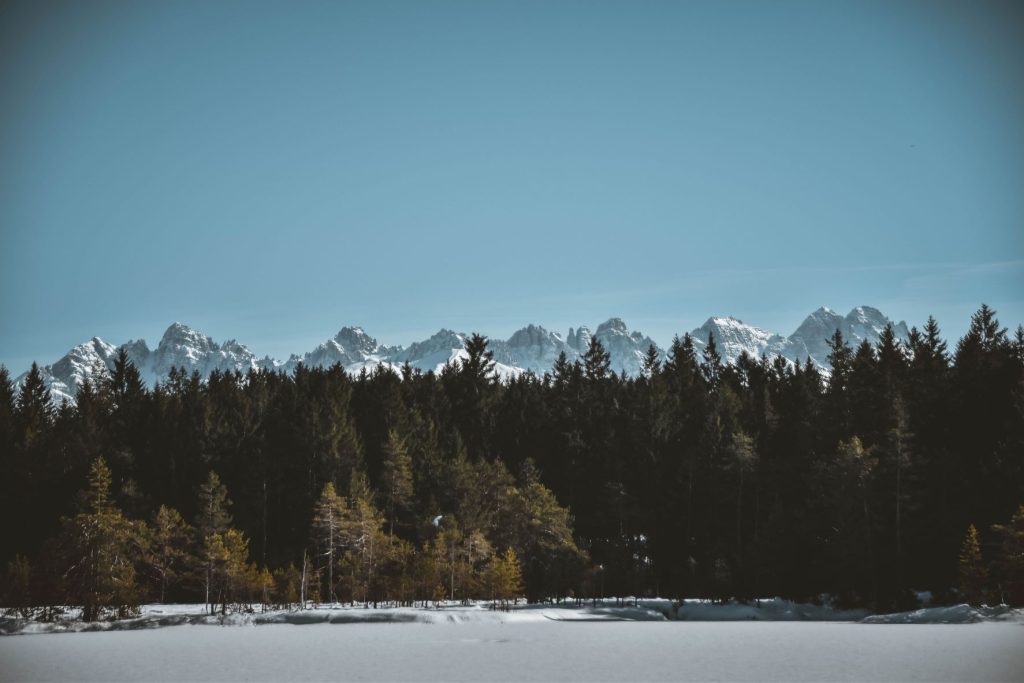 Visit an UNESCO World Heritage Site
From masterpieces of creative genius to beautiful natural landscapes, these UNESCO sites reveal the most compelling chapters of Earth's history. Discover humanity's most awe-inspiring places and traditions, from Rome's Colosseum to Bali's shadow puppeteers. If you aren't able to travel, perhaps spend the day making a vision board of places you would love to travel to – Atlas Obscura online is a great place for inspiration! They are a global community of explorers, who have together created a comprehensive database of the world's most wondrous places and foods.
Watch the Northern Lights from an Arctic treehouse or igloo
The Northern Lights appear in the heart of the sun, where particles are formed by intense nuclear reactions. Eventually, the particles are fired from the sun during times of high solar activity. If you want to make the most of this natural phenomenon, do from Lapland at Christmas, there is an Arctic Treehouse Hotel or the Pyhan Astelli Igloos. Don't forget to visit Santa! And if you can't make it to Lapland, experience the Northern Lights and other awesome Arctic phenomena with Virtual Lapland.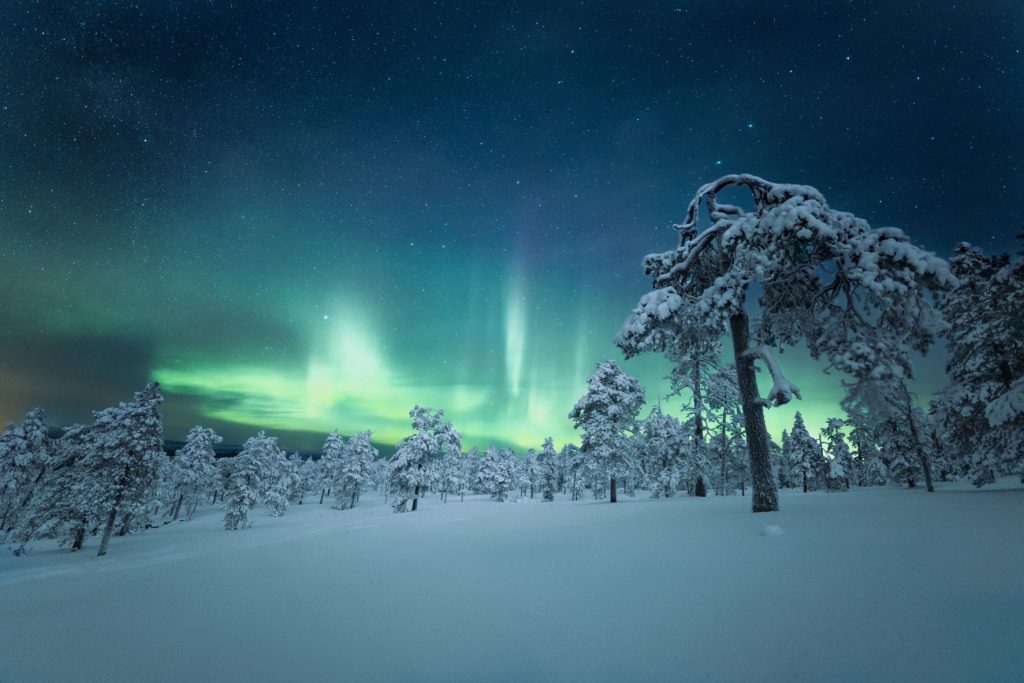 I hope you enjoyed my 30 Nature Inspired Alternatives to a Dysfunctional Family Christmas.
Join my mailing list and be the first to hear about my 365 Days in Nature Activity and Self-Reflection Journal coming soon.