This post is about Healing the Inner Child Through Art Journaling.
–
The Inner Child is that part of us which had to go into hiding in order to be safe from the trauma that we experienced as a child. In Psychosynthesis, which is the psychotherapy that I studied, we talk about the child of our history versus the child of our (true) self, Jung called it the "Divine Child", Charles Whitfield, "The Child Within", and Alice Miller, "The Gifted Child".
–
In 1997, I entered long-term, weekly therapy to help me recover from my early childhood trauma, addiction and an eating disorder, bulimia. I remember coming into my session one day and my therapist had written, 'the child', on a piece of art paper. This was my first introduction to the wounded child inside of me. A few years later when I was studying to become a therapist myself, we had a week at summer school (at Gaunt's House in Dorset in England) where the whole week was focused on getting to know and build relationship with the child within.
–
Using art is a wonderful way to express the feelings of the inner child. If you are new to this work, perhaps find a therapist who specialises in working with the inner child, subpersonalities, ego states or internal family systems.
–
Anyway, I thought I would share with you, my Inner Child art journal project from summer school that year!
–
Migraine
On the first day of summer school, I had a migraine. I am not surprised, the rage the child within felt was unbearable. I decided to start my journal project by drawing my migraine pain. The child writes here, "I'll make your life a misery unless you listen to me". The child within wants and needs to be seen and she'll do anything to get our attention and to get her needs met.
I May As Well Be Dead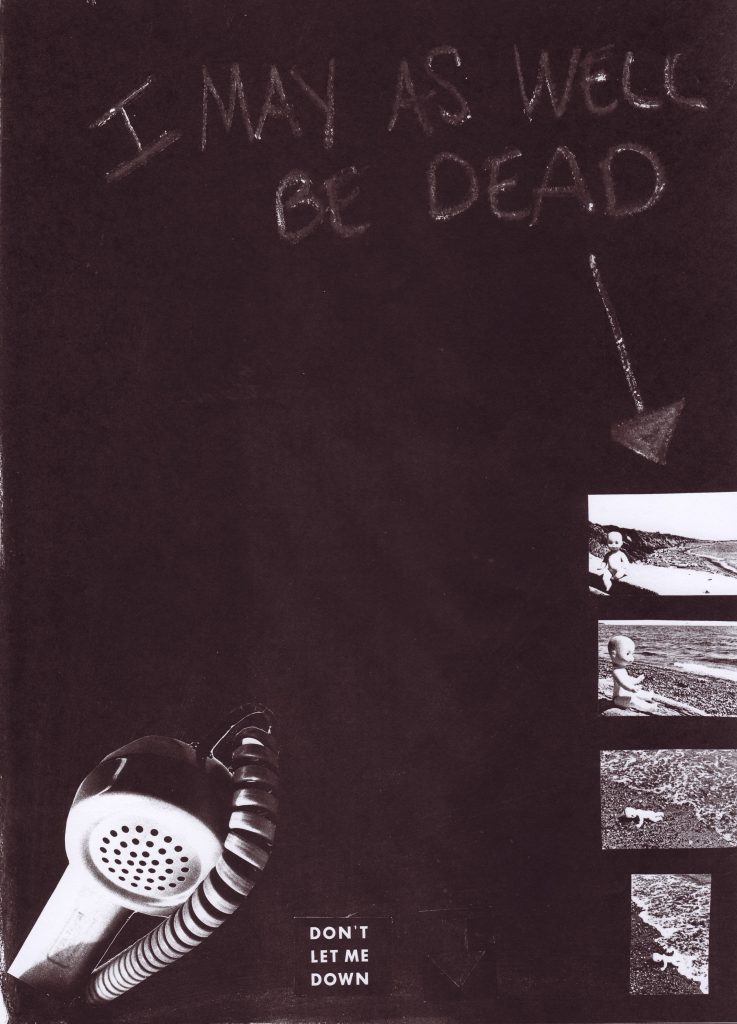 The child wasn't allowed to have feelings, she sunk into deep depression and despair. She used to wait by the phone for her dad to ring but he was too busy with his girlfriends and their kids. She felt hopelessness and felt like dying.
Food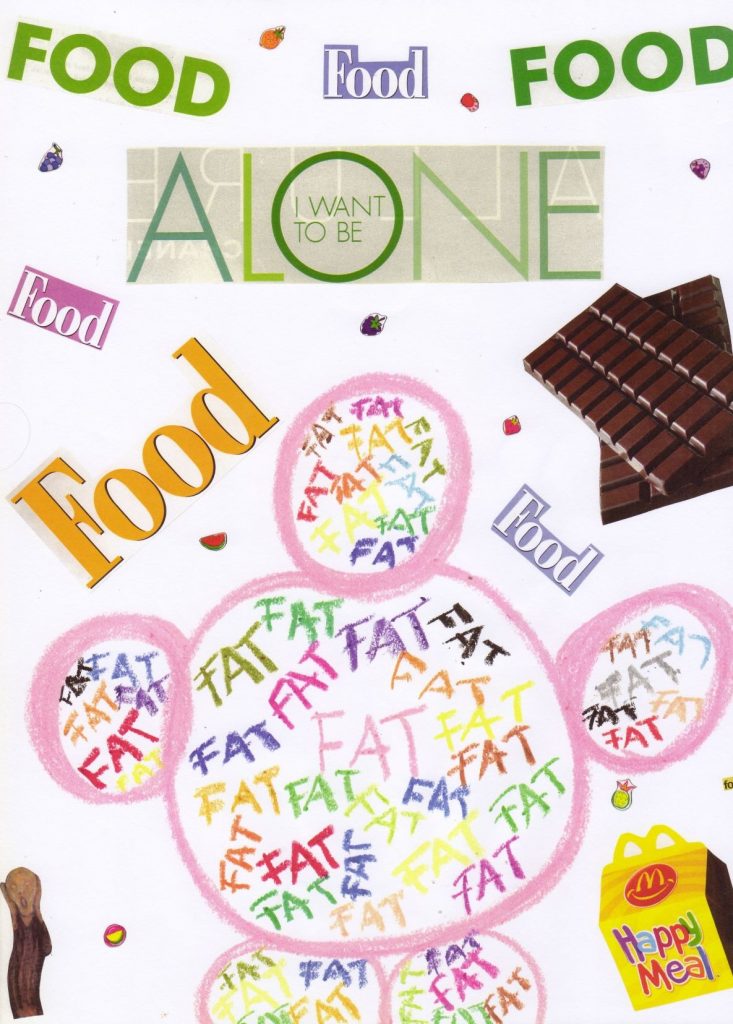 Using food squashed her pain and made her feel soothed and happy. Inside she was starving and screaming. By age 13, she had bulimia and her inner world was full of chaos.
The Child's Dream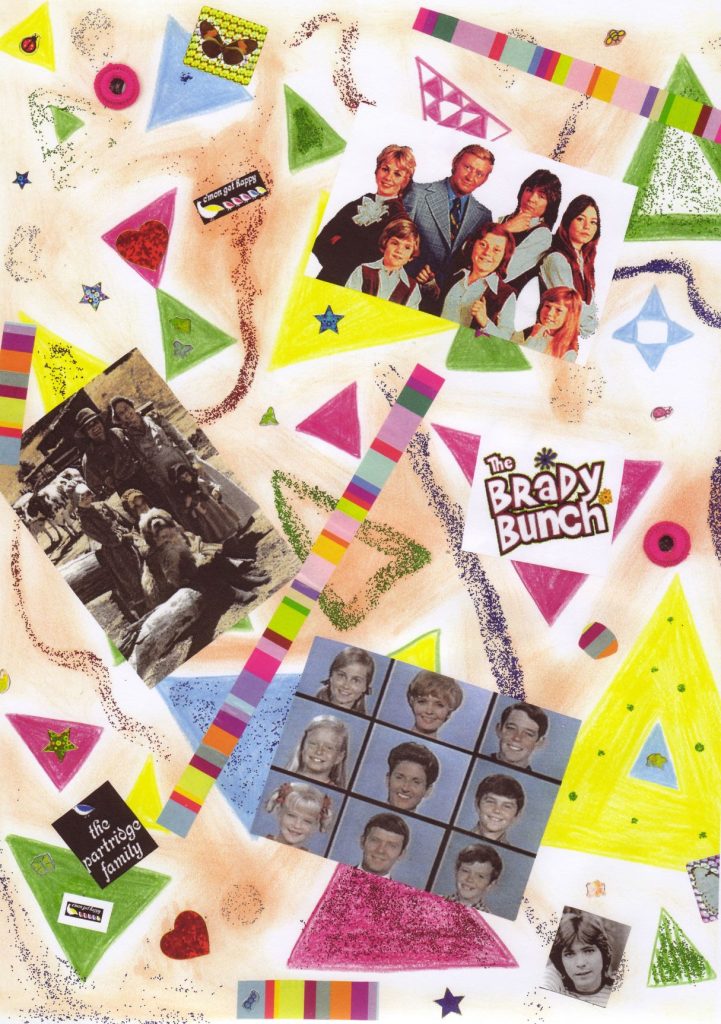 To cope with the pain, the wounded child had a dream, "One day I'll have my own happy family!" When I couldn't have children later in life, my whole world came crashing down – "what about the child's dream of a happy family?"
Lonely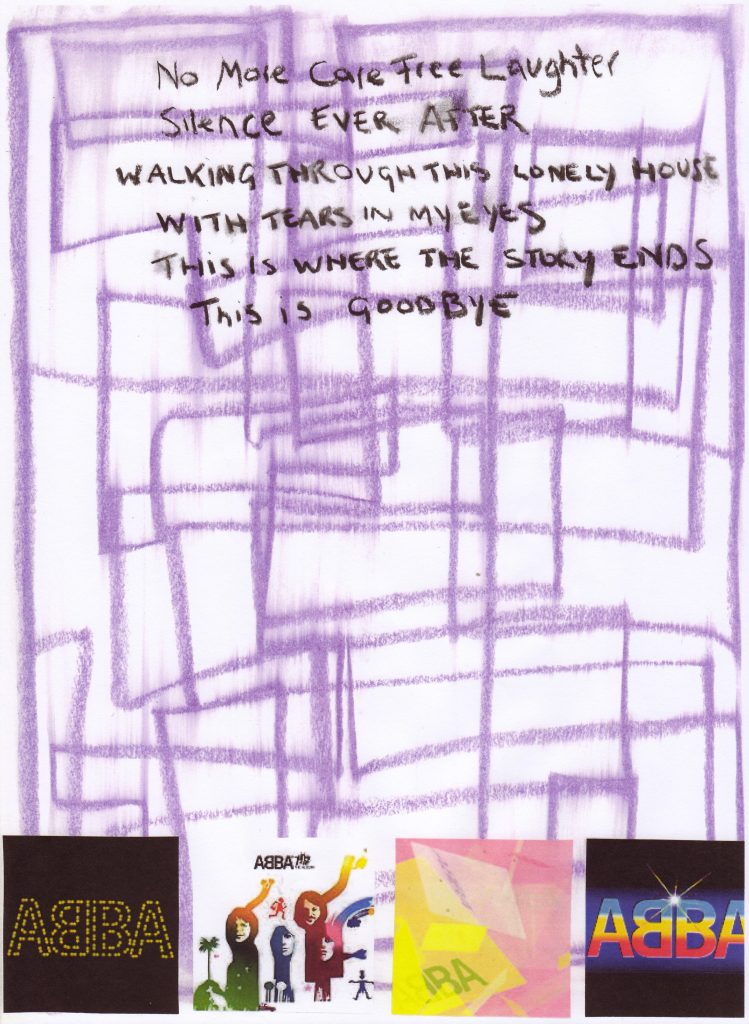 The child & teenager felt lonely. Thank goodness she had ABBA! Listening to the lyrics now, it is not surprising she identified with their music, especially once the band members divorced and separated – this came through in their music.
Tears of Pain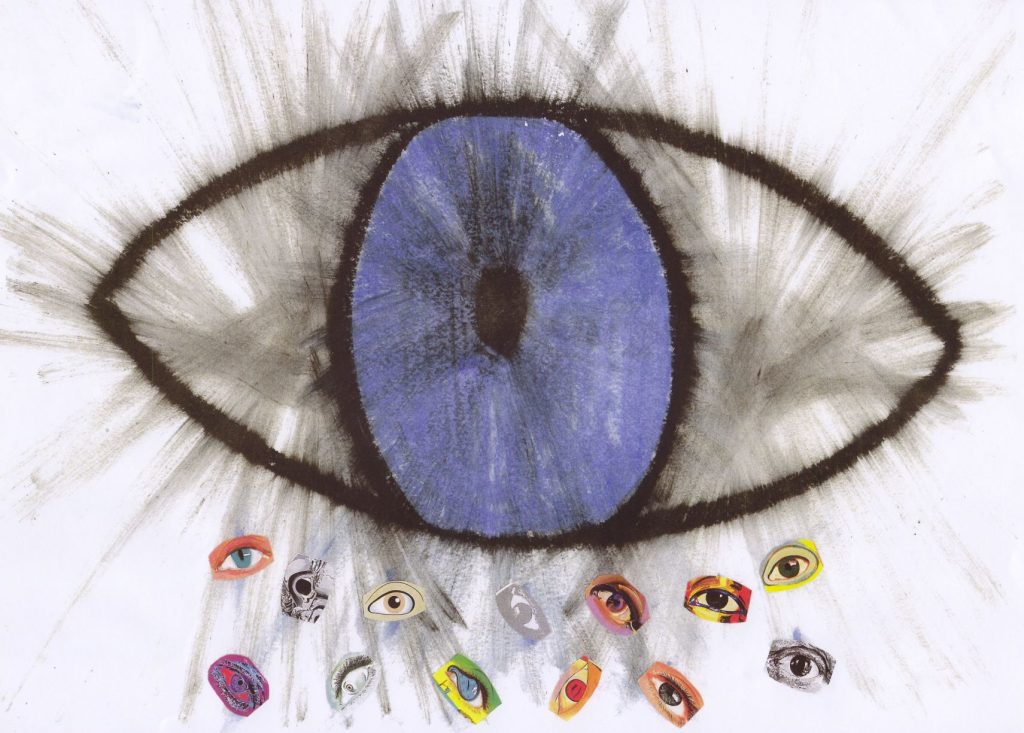 She suffered so much grief and loss. I had to pay attention and listen to her underlying pain and sadness. When I started to do this, she didn't need to look in all the wrong places, such as in food, drugs or unavailable men for love, care and to feel happy in life.
Love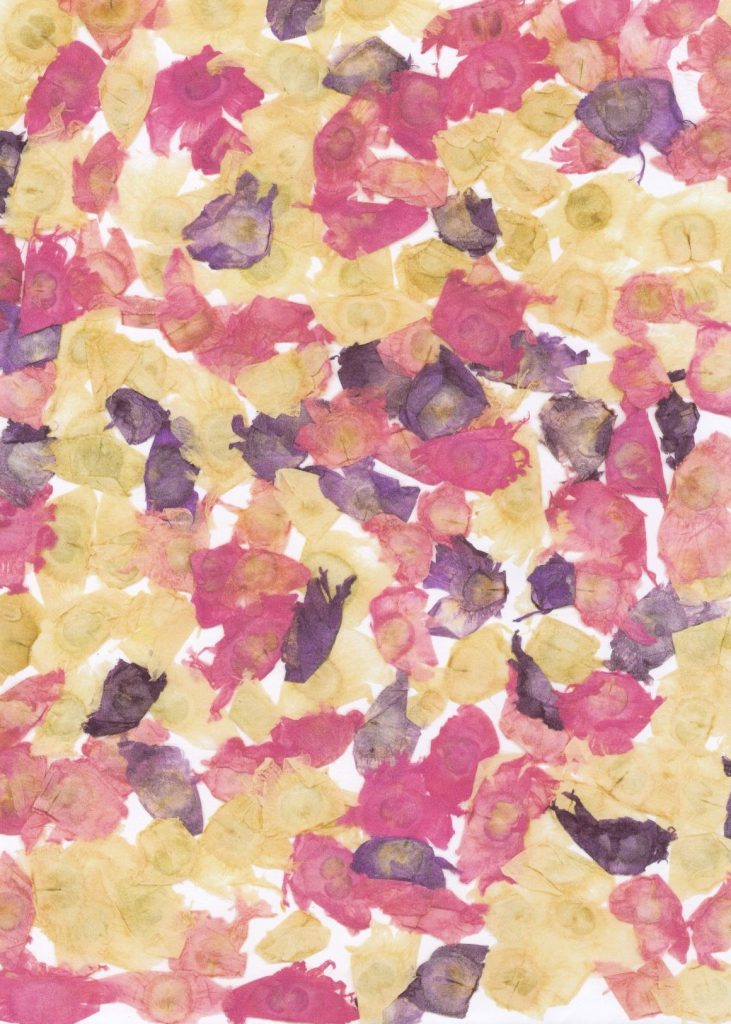 Her whole life she looked for love in all the wrong places. She learnt in therapy, through the love of her therapist, that was she was indeed loveable. Over time, I built an internal nourishing mother and healthy father to love and take care of her. I love her. I am taking care of her now. I am her family. And…all of her feelings are welcome here, not just happy ones!
–
You can see the process here is about allowing the child to have her feelings, even those that are dark and despairing. We must make space for those parts of us, otherwise they act on wanting to die. For me, I feel grateful to my eating disorder and addiction – they helped me cope with the pain. Of course they eventually became debilitating. One of my clients once said to me about her drug taking,
first it was fun
then it was fun with problems
then it was just problems
This is what happens when we search in all the wrong places to try and 'fix' or 'cover up' the pain of our child's inner world.
–
Try listening to your inner child today so she doesn't have to use those things that are making her pain worse. Perhaps let her choose a journal, go and buy her some art journaling supplies or take her for a walk in nature. My child loves roses because my grandparents driveway was lined with rose bushes and it was a safe place for me. I like to use Dr Haushcka Rose Cream – it reminds me of feeling safe and loved by my grandparents.

If you are ready to explore your Inner Child, join my mailing list to be notified of my upcoming Inner Child workshop for Trauma Warriors.
–
If you are a therapist ready to train in Inner Child Therapy, you can read more about my training for professionals at Psychosynthesis.Online.