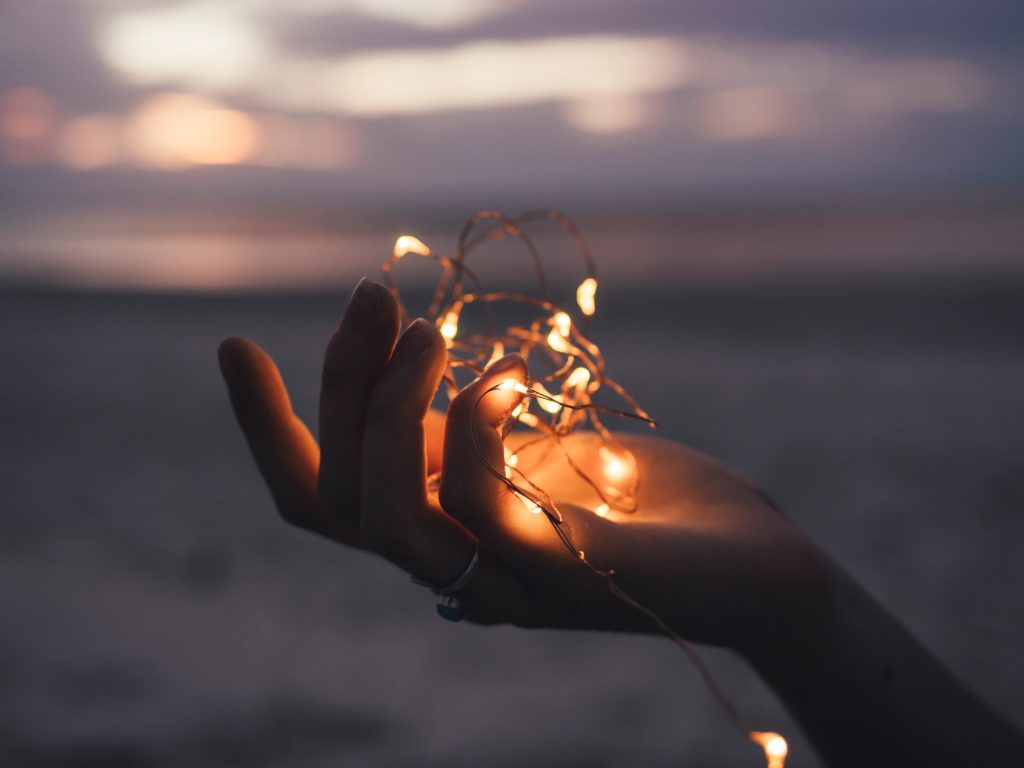 Photo: Marcus Wallis
Diwali, Goddess Lakshmi, and the Inner Child
Diwali, also known as Divali, is a Hindu festival symbolising the triumph of light over darkness. It is a time for connection, joy, and spiritual reflection. The festival typically lasts five days, with the third day celebrated as the main Diwali festival. Homes are adorned with lamps and candles, signifying the victory of good over evil. Diwali is the perfect festival to connect with Goddess Lakshmi (worshipped during Diwali) and your inner child.
Goddess Lakshmi: Radiant Symbol of Abundance
Goddess Lakshmi, worshipped during Diwali, is revered as the bestower of wealth, prosperity, and grace. We can connect with her spiritual qualities to support our inner child healing:
Abundance and Love: Lakshmi's wealth is not just material but extends to the abundance of love, self-compassion, and inner strength. Diwali is a good reminder to reflect on the inner richness you carry, embracing your emotional reservoir and untapped potential.
Illumination of Darkness: Diwali's central theme of illuminating darkness mirrors the process of acknowledging and accepting your inner child's pain and trauma. Use this metaphor to bring your shadows into the light, initiating the journey of integration and healing.
Unity and Reconciliation: Like families coming together for Diwali, focus on internal reconciliation of your 'inner family' – sometimes these parts are called subpersonalities, ego states, or internal family systems. Cultivate unity among your inner child and the many other parts inside of you. Inner child and healing your inner family will help you build strength, stability and balance within your psyche.
3 Practices to Honour Goddess Lakshmi for the Inner Child
Here are 3 practices you can do to honour the Goddess Lakshmi this Diwali
Altar of Self-Reflection:

Create a sacred space with a clean cloth, candles, and symbols of Lakshmi.
Place a small bowl of water and a mirror to symbolise self-reflection and nurturing your inner child's self-worth.

Lamps of Inner Healing:

Light oil lamps or candles and visualise them as beacons of hope for your inner child.
Express gratitude for the light entering your life, dispelling the darkness of past wounds.

Lakshmi Puja for Self-Love:

Adapt the traditional Lakshmi Puja with affirmations promoting self-love and worth.
Include forgiveness (especially towards yourself!) and reconciliation in your practice, acknowledging past wounds.
3 Lakshmi Puja Affirmations for the Inner Child
Here are 3 Lakshmi Puja Affirmations for you to practise throughout Diwali:
I am a beacon of self-love, radiating worth and abundance. My inner light guides me to embrace the richness within, nurturing the love and strength that reside in my core.
In every moment, I honour my true self. I acknowledge and release past shadows, allowing my inner light to illuminate the path of healing and self-discovery.
With each breath, I affirm my inherent value. I am a vessel of love and strength, and I celebrate the abundance that resides within me, fostering a profound connection with my inner child.
3 Journal Prompts for the Inner Child
Here are 3 journal prompts to choose from throughout Diwali:
Exploring Inner Abundance:

What emotional richness and untapped potential do I possess?
How can I nurture and embrace my inner abundance?

Illuminating Inner Shadows:

What aspects of my inner child's pain need acknowledgment and acceptance?
How can I bring these shadows into the light for integration?

Cultivating Unity Within:

In what ways can I foster unity among my inner family members?
How does internal reconciliation contribute to my inner strength and stability?
Diwali offers a sacred opportunity to connect with Goddess Lakshmi, embracing her spiritual qualities to support your inner child healing. As you illuminate your inner world during this festival of lights, may you find abundance, reconciliation, and the transformative power of self-love.
Join the waiting list for my inner child courses.