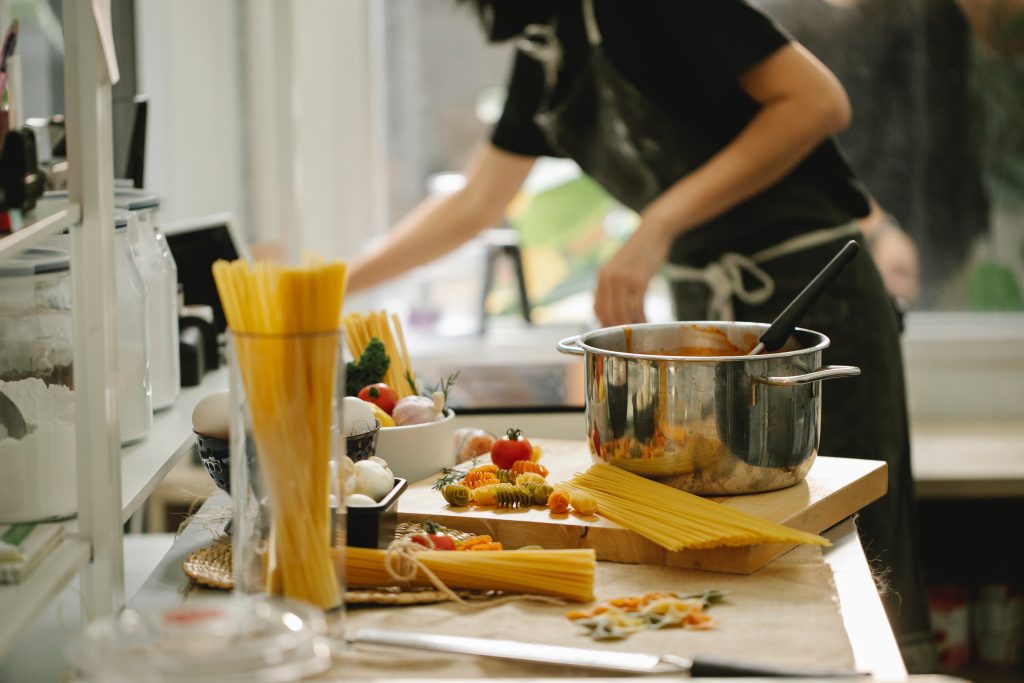 If you're looking for a satisfying and nutritious meal that's as good for your mental health as it is for your taste buds, you've come to the right place. This Red Lentil Bolognese recipe is a hearty and plant-based take on the classic Italian dish, packed with ingredients that offer a variety of mental health benefits. So, let's dive into this delicious and comforting dish.
Mental Health Benefits of Key Ingredients:
Red Lentils: Rich in folate, red lentils support serotonin production in the brain, promoting a positive mood and reducing symptoms of depression and anxiety.
Tomatoes: Tomatoes are a great source of lycopene, an antioxidant that has been linked to reduced risk of mood disorders and enhanced cognitive function.
Mushrooms: Mushrooms contain selenium and vitamin D, which are essential for maintaining a healthy and balanced mood.
Zucchini: Zucchini is a good source of B-vitamins, including B6, which plays a crucial role in neurotransmitter production, aiding mood regulation.
Red Capsicum (Bell Pepper): High in vitamin C, red capsicum supports the reduction of stress and anxiety, promoting better mental health.
Basil: Basil contains compounds like linalool, which have anxiety-reducing properties, contributing to an overall sense of calm.
Garlic and Onions: Both garlic and onions are rich in allicin, which has been linked to improved mood and a reduction in depressive symptoms.
Now, let's get cooking!
Ingredients:
Olive oil
1 onion, finely chopped
1 celery stalk, diced
1 carrot, diced
4 cloves of garlic, minced
1 red capsicum, diced
1 zucchini, diced
100 g (7 oz) mushrooms, chopped
1 can (400g or 14 oz) Italian tomatoes
2 tablespoons tomato paste
1 tablespoon of Italian herbs
1 tablespoon balsamic vinegar
1 teaspoon Vegemite (for added umami flavor)
1 cup red lentils, rinsed and drained
Vegetable stock
Salt and pepper to taste
Spaghetti noodles (use gluten-free if desired)
Vegan Parmesan for garnish
Basil for garnish
Instructions:
Heat a large frying pan over medium heat and add a splash of olive oil. Once hot, add the chopped onion, celery, and carrots. Sauté for about 5 minutes, until the vegetables soften.
Add the minced garlic and cook for another minute until fragrant.
Stir in the red capsicum, zucchini, and mushrooms. Continue to cook for 5-7 minutes until the vegetables begin to soften and brown slightly.
Pour in the canned Italian tomatoes and tomato paste. Break the tomatoes apart with a spoon, and add the Italian herbs, balsamic vinegar and Vegemite. Mix well and let the sauce simmer for 10 minutes (or longer!).
Stir in the red lentils and vegetable stock to cover the mixture. Simmer for 10-25 minutes until the lentils are al dente and the sauce has thickened. Season with salt and pepper to taste.
While the sauce is simmering, cook the spaghetti noodles according to package instructions.
Once everything is ready, serve the Red Lentil Bolognese over the cooked spaghetti noodles. Garnish with vegan Parmesan and fresh basil leaves.
This Red Lentil Bolognese is a wholesome, delicious, and mood-boosting meal that nourishes both your body, mind & soul. Enjoy this flavourful, plant-based twist on a classic dish for a satisfying dinner.